Black's Lair
You can't outrun your past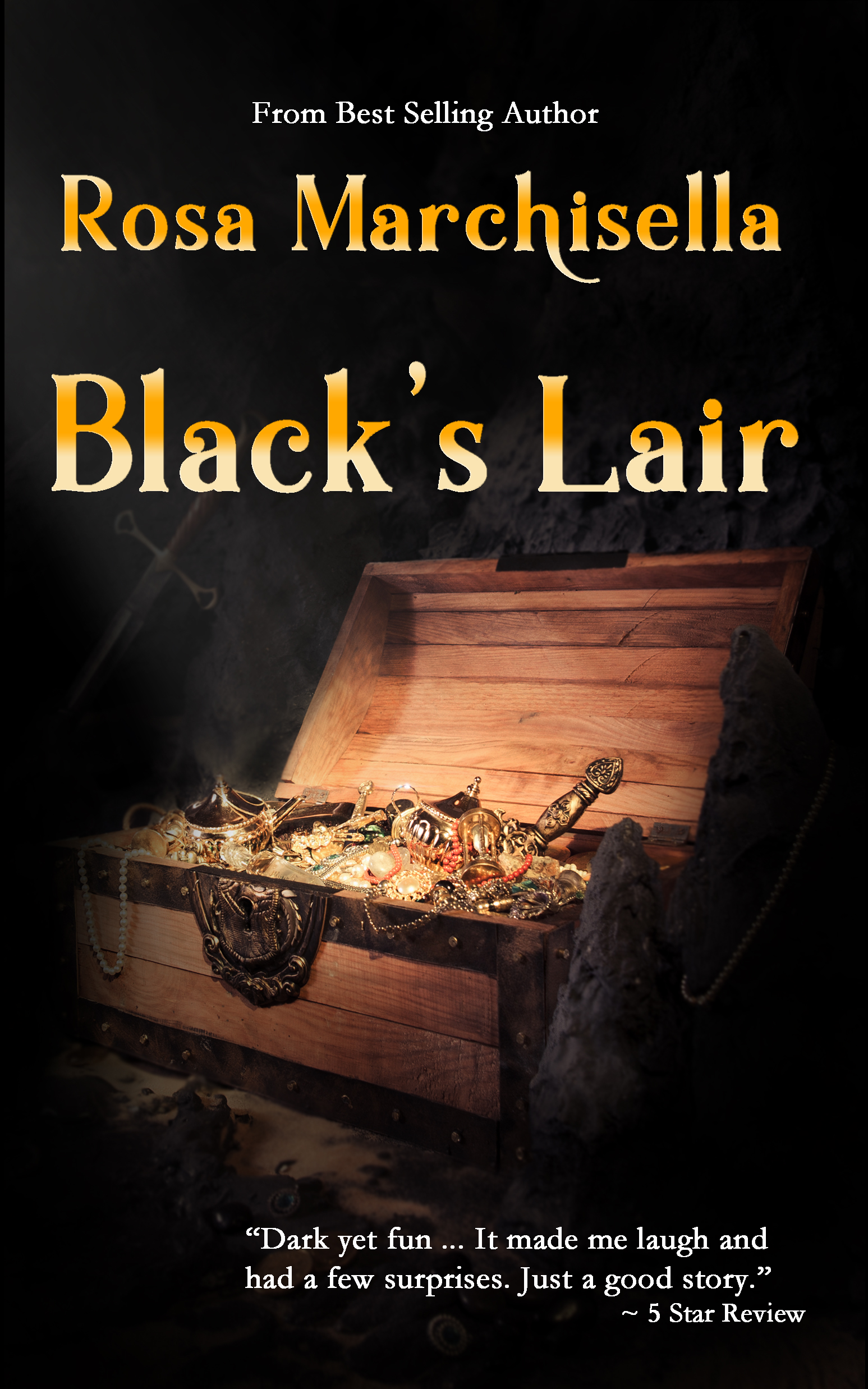 Black's Lair
Pirate Themed, Dark Fantasy
Twenty years ago, Gilroy Vance and Miranda Danesbury embarked on a journey to the Caribbean which was intercepted by the deadly Captain Black and his crew. They thought they were the only survivors, leaving Miranda as the sole person who knew where the pirates hid their treasure.
Terrified of what dangers the treasure might bring if they claimed it, they decide to live a humble life under a false name.
When Miranda is kidnapped for her knowledge, Gilroy and their son, Gregory face vengeful cutthroats and an ugly past which has hunted them for decades.
Release Date: March 16, 2022
Advanced Praise
Amazon Reviews from First Publication
5 ★'s - Black's Lair by Rosa Marchisella is a great story where most of the main characters are not young. It was a bit dark yet fun at the same time ... It made me laugh and had a few surprises.
---
5 ★'s - Great book! Fun read! Well-developed story line and characters. It pulled me in from beginning to end and held my attention. The world building is detailed and imaginative. Dark fantasy but humorous at times. Great read!