The Greatest of Books
Success has a terrible price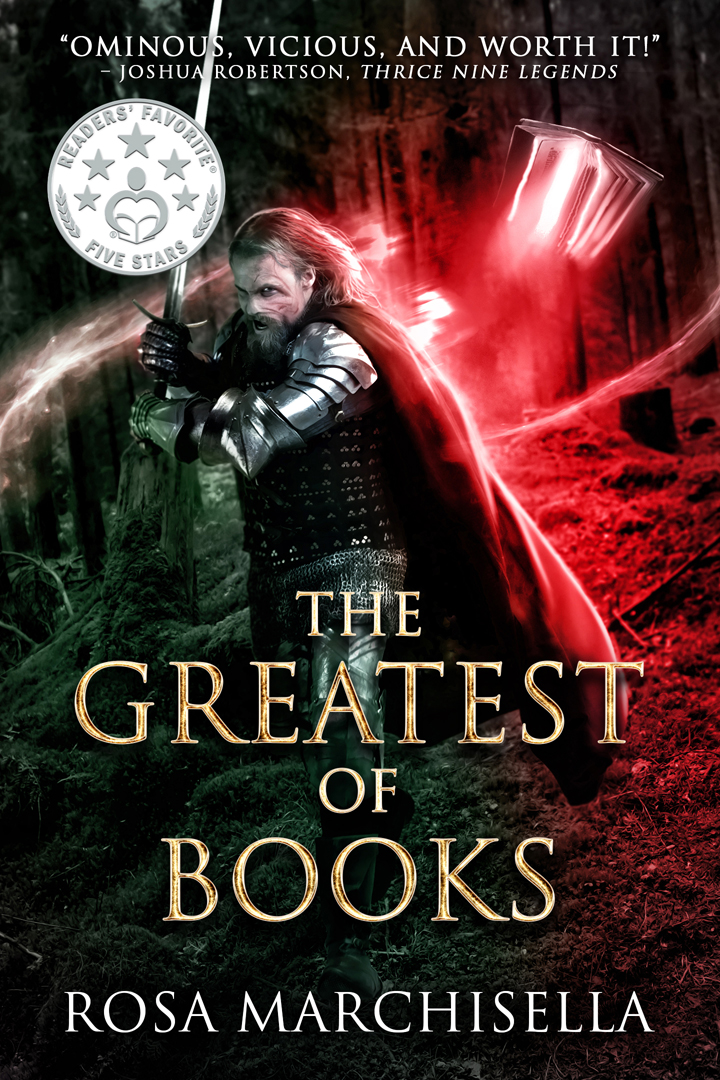 The Greatest of Books
Dark Fantasy
To clear his name, disgraced knight, Baxton Al'Mur is magically bound to an impossible task: Retrieve The Greatest of Books from a legendary troll or die horribly. No one has ever faced the troll and lived. Soldiers have fallen. Wizards have failed.
Death would be a blessing for Baxton, but the Curse of Life has bound his best friend's fate to his own. For Lenigh's sake, Baxton must succeed. But, success has a terrible price. Wherever Baxton and the book go, so follows the unstoppable troll.
As the body count rises, Baxton has to make a terrible decision: Sacrifice hundreds of innocent people to complete his mission or betray the last person he loves to keep his world safe from the troll.

Five Star Review
"The Greatest of Books bursts into action from the very first chapter. It has a fast paced, propulsive, kinetic, and dark story line. There is never a boring chapter. Marchisella has created a ferocious book whose pages are a whirlwind of action and sacrifice ... It is a heart-stopping, heartrending, thrilling tale, well worth the read."
- Jessica Barbosa, Readers' Favorite
Advanced Praise
"Ominous, vicious, and worth it! Marchisella breathed life back into the legendary troll and gave me chills."
– Joshua Robertson, Thrice Nine Legends
---
"It's true to its name. The Greatest of Books is truth in advertising."
- Thomas Atwood Jr., Dauntless