Touch of Insanity
The whole world has gone mad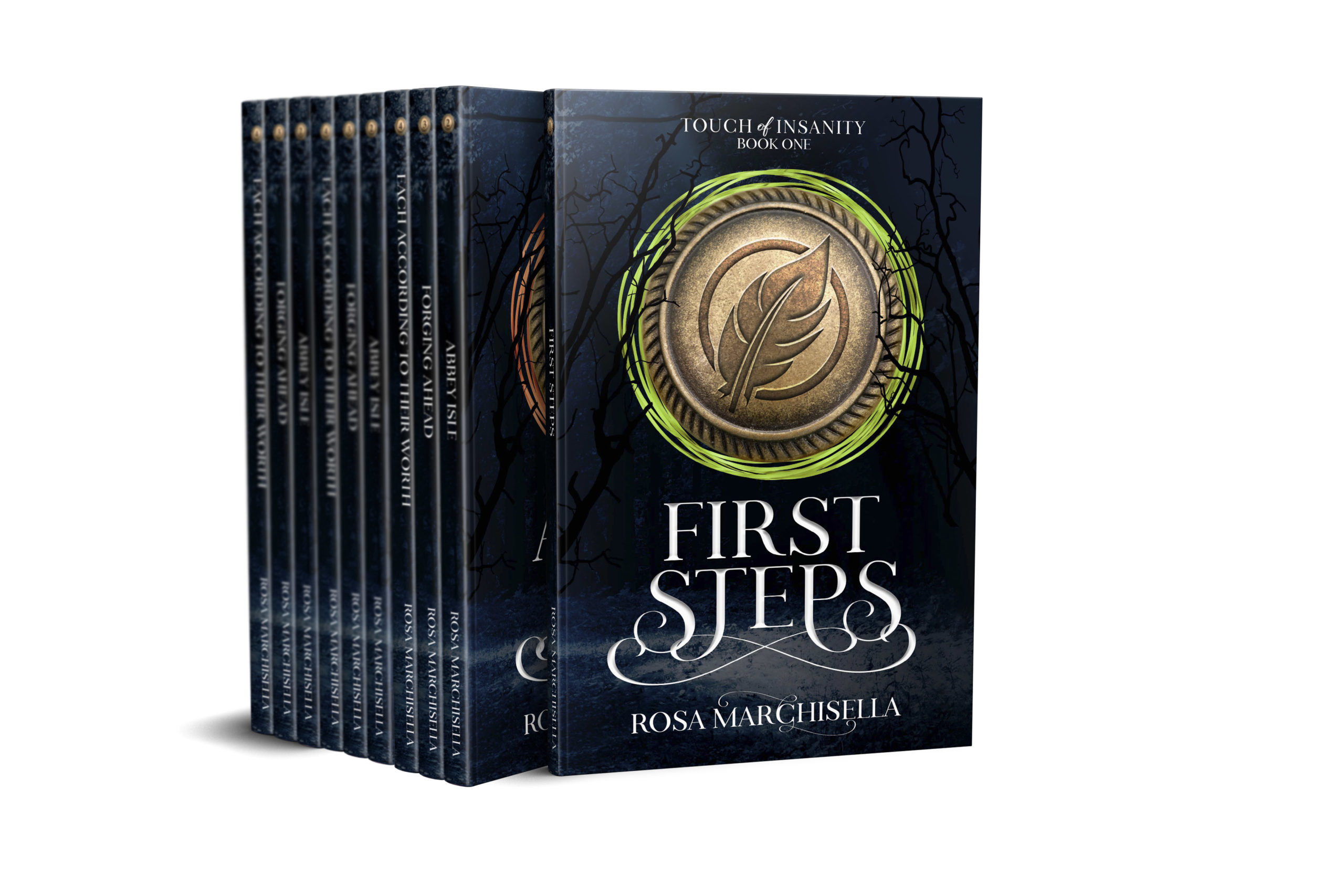 The Touch of Insanity series is a continuing epic with cliffhangers. Please, read the books in order.
Touch of Insanity
Young Adult, Fantasy, Dark Fantasy
The goddess Mischa has gone mad. Cities fall into ruin, the dead rise, and magical rifts tear open the fabric of reality, and insanity spreads through Besamie like a wildfire.
Kharee wants a simple life, but the gods have other plans for her. Created specifically to heal Mischa, Kharee's powers were kept from her when a dark magic inferred with her conception.
Now, as agents of darkness close in, Kharee must discover the truth about herself and her missing powers if she is to live long enough to fulfill her destiny.
First Steps (Book 1)
Kharee ends her engagement to local politician, Lord Erik, and joins a small group of adventurers to earn money for her family. Kharee and her companions manage to prevent the murder of a powerful druid, but as she learns more about her colleagues, Kharee discovers they aren't as trustworthy as she hoped.
As Lord Erik's henchmen close in on her, a mysterious elderly woman named, Windola gives Kharee a gift to help with her adventures and clues to her future.
Abbey Isle (Book 2)
Kharee and her companions take a job on the remote Abbey Isle to find out what happened to the priests of Folan. When she confronts Ben over his cruel behavior, Kharee's powers start to show. Group loyalties become divided and Foss's secret mission to find the Healer takes a new turn.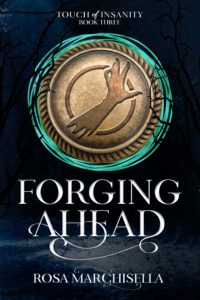 Forging Ahead (Book 3)
Kharee and Foss return home to face their families. The bad blood between Kharee's family and Lord Erik deepens, forcing Foss to intervene. Things aren't much better when she returns to court with Foss and meets his infamous father.
They volunteer to help find a missing person, led by Ben. As their journey takes an unexpected detour and Kharee's powers grows, the rift between companions widens.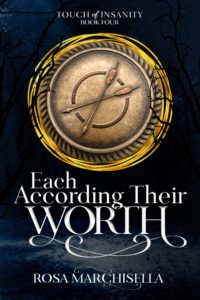 Each According Their Worth (Book 4)
Kharee finally learns the secret of her creation and the sole purpose of her existence. She comes face-to-face with the god, Tomar and is knighted to bind her to the One King. An assassination attempt kills Foss's father and throws their world into war.
Ben and Chasing Rabbit are finally brought to justice for their crimes, but murder, conspiracy, and the unpredictable taint of Mischa's insanity skew reality. Kharee and her companions vanish from their camp, leaving their world without the promised Healer.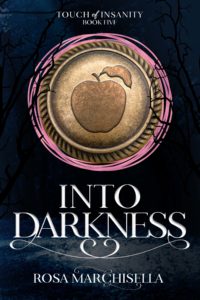 Into Darkness (Book 5)
Trapped in a dark realm known only as the Drift, Kharee and her companions are forced to work together to find a way home. Hunted by a demon made of the very land they travel, the group looks for a magical stone that might help Kharee heal Mischa.
Ben's power returns and the dark taint of the Drift takes hold of his mind as the group faces terror, treachery, and heartache.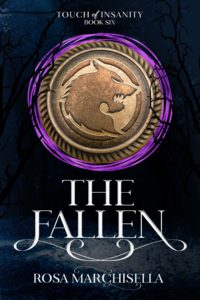 The Fallen (Book 6)
As Kharee and her companions across the Drift, their alliance crumbles and her turn on her with deadly intent. Ben uses his dark power to control Foss and her survival is at stake in a battle of powers.
With Lilten still on their trail and werewolves hunting them, Kharee and her small band of loyal friends track the Healer's Stone to the crumbling keep of Lord Vasheer, a centuries old vampire who has his own plans for Kharee.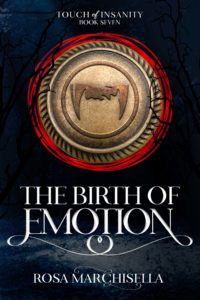 The Birth of Emotion (Book 7)
Kharee and her companions are accepted at Drenar Keep with a kindness unexpected in the harsh realm of the Drift. Her colleges take a job as mediators and Kharee finds sanctuary in Lord Elrom, but what starts as a simple friendship with the strange Lord blossoms into something deeper. Kharee must face hard truths about her relationship with Foss and make serious decisions about her life.
As her time at Drenar Keep comes to an end, Lord Vasheer's treachery takes another precious life and robs Kharee of her sight. Lord Elrom declares war and unleashes an unstoppable Orc army upon the vampire lord. Kharee must race against the army to reach Vasheer Keep first so she can get her hands on the Healer's Stone before the entire place is destroyed.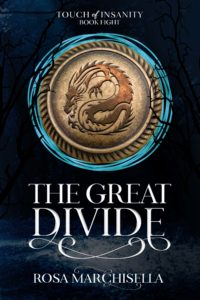 The Great Divide (Book 8)
Back in Besamie, Kharee and her surviving companions find themselves on the wrong side of the Great Divide and lost in Orc territory. A self-appointed child king rules Western Besamie with a bloody hand. Magic and holy powers are outlawed, and all ports are closed.
When the Orcs ask for help with strange new Orcs invading their lands, the group discovers they weren't the one ones who came through the Rift.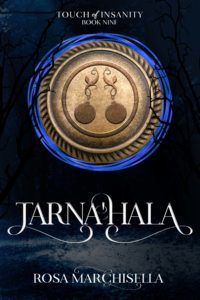 Tarna'Hala (Book 9)
After Elrom is captured by the Western King, Kharee and Foss team up with a spy in the royal court to free him. With every gate to Tarna'Hala destroyed and on the run from the Western King's men, Kharee must get to a functional gate on the other side of the Great Divide to find her mother's earrings. She and her companions strike a deal with the ghost crew of an old pirate ship to get back to Eastern Besamie, but first they'll have to survive dragons, assassins, and betrayal.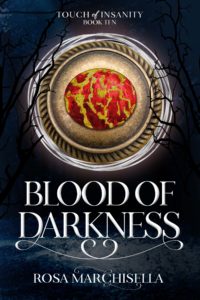 Blood of Darkness (Book 10)
As Kharee races to Jalar to find the last piece she needs to accessing her powers, she must confront old enemies from multiple worlds before the madness completely consumes her world.
Coming June 3, 2022
New Book Alert
Want to receive notification when Rosa releases a new book? Sign up for her Reading List!